Integrated VSAT service offering a complete solution
VSAT Services
Integrated VSAT service solution for all of  Indonesia
VSAT is one of the primary services offered by PSN. VSAT is an abbreviation of Very Small Aperture Terminal, a term to describe satellite-based communication operated with an antenna of 1 – 4.5m diameter.
VSAT service enables customers to provide cost-saving, reliable and safe connectivity within the satellite coverage with varied options of services and bandwidth.
Broadband Satellite Internet anywhere in Indonesia
Space-based internet connection with faster access to all parts of Indonesia, including rural areas, mountains, islands to cities with the same level of service.
WWW.UBIQU.ID
Spectrum Band-Based VSAT Solution
VSAT C-Band, VSAT SCPC, VSAT Ku-Band
---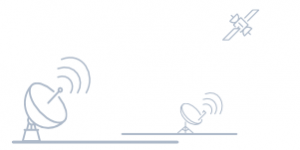 VSAT C-Band
PSN's VSAT service with C-band spectrum is known for its reliability towards weather effects and high Service Level Agreement (SLA). In general, C-band VSAT are used for application that require high reliability and safety such as banking applications, emergency, and ERP implementation.
In terms of bandwidth allocation for C-band VSAT, PSN offers VSAT-Internet Protocol (VSAT-IP) with a bandwidth ratio shared with several customers, and a VSAT SCPC (Single Carrier Per Channel) that guarantee the availability of a dedicated bandwidth for each VSAT terminal.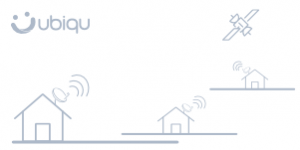 VSAT Ku-Band
Ubiqu is the latest Ku-band VSAT service from PSN that offers broadband connection with smaller antenna device atmore affordable prices.
Ubiqu services can be used by anyone who needs internet connection, be it at home, school, rural offices, small and medium enterprises (SMEs), clinics, hospitals, and other types of multi-sector businesses.
Ubiqu is a broadband internet service solution for anywhere in Indonesia including areas without terrestrial communication systems like radio, GSM, cable and optical fiber.
Service-based VSAT solution
Virtual Private Network (VPN), Internet Protocol (IP)
---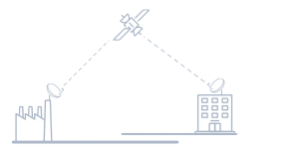 VSAT VPN
The VSAT Virtual Private Network (VPN) service allows multiple office locations and sites within an organization to be connected through a closed network. Users of VSAT VPN service are generally banks, governments and other industries. Safety and reliability are two important aspects of this service because of the sensitivity and urgency of the data.
To meet customer needs, PSN offers flexible service options, ranging from service configurations to suit individual needs to specifically designed service for high traffic needs in big corporations.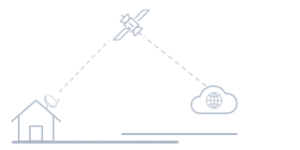 VSAT Internet
VSAT Internet services enables regions or locations not covered by terrestrial networks such ascable, fibre or cellular to be able to enjoy the same access of internet connection.
This service offers bandwidth that can be adjusted according to the needs of customers with  affordable and efficient access to unlimited or quota-based options.
By using a private hub connected to the local or international internet backbone via satellite and optical fiber, integrated with the latest technology , PSN continues to strive to provide the best for its customers. With higher efficiency, PSN offers the best value at affordable prices compared to other competitors.
VSAT Hardware Solution
VSAT Auto Tracking Antenna, Mobile VSAT Auto Pointing
---
VSAT Auto Track
PSN continue to strive to develop and expand VSAT services through innovation by utilizing its expertise. In 2015, PSN perfected the auto tracking antenna design platform called Single Axis Polar Mount (SAPM) and Dual Axis Azimuth Elevation (DAZEL).
This self-developed platform enables VSAT to be used with satellites operated in inclined orbit. Therefore, PSN can offer more cost-effective solutions. From 2011 until today, more than 264 units SAPM dan DAZEL platforms have been built and installed.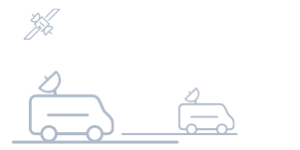 M-VSAT
MVSAT system or VSAT Mobile is another innovation created entirely by PSN and currently offered to the customers. MVSAT is an antenna system with auto-pointing feature that can be installed on vehicles such as mobile banking unit, vehicles for public service and emergency. Around 350 MVSAT units are currently installed to support various organizations.