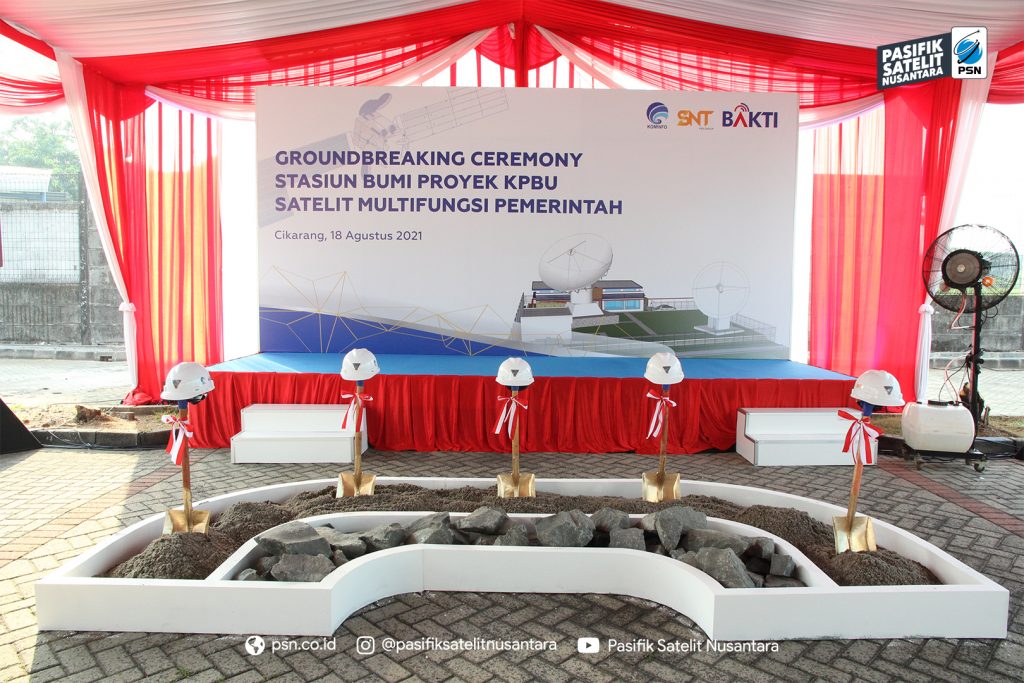 The launch of the first material in the groundbreaking ceremony for the earth station for the SATRIA multifunction satellite project on Wednesday, August 18, 2021.
"The groundbreaking ceremony at the PSN Cikarang office on Wednesday, August 18, 2021 marks the start of construction for the earth station for the SATRIA Project, which also shows that despite the pandemic situation, efforts to accelerate digital transformation continue to be realized in order to provide connectivity throughout the archipelago," said the Minister of Communications and Information Technology. Johnny G Plate.
He made this momentum a big leap point to continue to transform and continue to grow towards a Connected Indonesia: The more digital, the more advanced!
Located at the PSN Cikarang office, the groundbreaking ceremony was attended by the Minister of Communication and Information, Mr. Jhony G. Plate, President Director of PSN and SNT Mr. Adi Rahman Adiwoso accompanied by Mr. Dani Indra Widjanarko (SNT Project Director), Mr. M. Wahid Sutopo (President Director of PT PII), Mr. Major General TNI Hilman Hadi (Deputy for the Coordinating Ministry for National Defense, Ministry of Political, Legal and Security Affairs) and Mr. Anang Latif (Director of BAKTI). It is an honor for PSN to be able to contribute to the acceleration of digital transformation in all corners of the country.