VSAT Service Business Solution
VSAT SCPC Dedicated, VSAT IP Broadband
VSAT Service Solution
The most comprehensive and integrated VSAT service solution to support your business in all of Indonesia.
Very Small Aperture Terminal (VSAT) Service is the ideal solution for communication data or internet needs to support businesses by utilizing satellite technology.
PSN VSAT solution helps businesses to reach and connect branch offices anywhere in Indonesia, even in remote areas.
VSAT service enables customers to provide cost-saving, reliable and safe connectivity within the satellite coverage with varied options of services and bandwidth.
VSAT Application
How VSAT can help your business
---
For Remote Areas
VSAT services are suitable for remote areas, Remote areas (foremost, outermost and lagging regions) where terrestrial network (GSM/4G/Radio/FO) is not available.
Branch Offices Communication
VSAT services enables branch offices in any location to connect with headquarters to support work and communication system between branch offices.
Internet or VPN Access
VSAT provides internet or VPN access services for several locations with flexible bandwidth connection adjustable to business needs.
VSAT Service Solution
Dedicated VSAT or IP Broadband VSAT service
---
VSAT SCPC Dedicated
Single Carrier Per Channel
PSN VSAT SCPC services uses C-band spectrum known for its reliability and high Service Level Agreement (SLA).
By using Single Channel Per Carrier (SCPC), this data communication services offers dedicated bandwidth connection for customers with fast, stable and safe guarantee connectivity. VSAT SCPC solution is designed for applications that requires high bandwidth, point-to-point connectivity in symmetrical or asymmetrical configuration.
VSAT SCPC is commonly used for applications that requires high level of reliability and security such as banking, emergency services dan ERP implementation.
Wide Coverage
Wide coverage all over Indonesia
High SLA
High and stable level of service
Dedicated Bandwidth
Dedicated bandwidth up to 100 Mbps
Weather Resistant
Stable and resistant to weather changes
VSAT IP Broadband
VSAT IP Broadband services utilizes High Throughput Satellite (HTS) based advanced satellite internet.
UBIQU is the latest VSAT IP Broadband Ku-band VSAT service from PSN that offers broadband connection with smaller antenna device at more affordable prices.
UBIQU is a broadband internet service solution for anywhere in Indonesia including areas without terrestrial communication systems like radio, GSM, cable and optical fiber. Wide Coverage All Over Indonesia
Wide coverage throughout the Indonesian archipelago from Sumatera to Papua Broadband Internet Access
Broadband internet access up to 10 Mbps download and 1 Mbps upload
Various Subscription Package Options
Various subscription package options with quota or unlimited quota (FUP). Advanced Satellite Internet Technology
Advanced satellite internet technology with High Throughput Satellite.
Why choose Pasifik Satelit Nusantara?
---
Pasifik Satelit Nusantara (PSN) is the first private satellite company in Indonesia and one of the five national satellite operators that owns an orbital slot and operates our own satellites.
Experience in Indonesian satellite communication industry for more than 28 years with the biggest satellite capacity in Indonesia.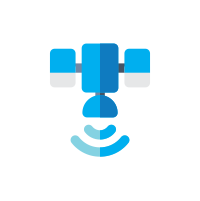 Privately Owned Satellite
Indonesia satellite operator that owned and operated his satellite.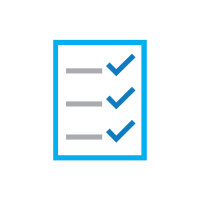 Licensed Operator
Complete national licenses for Internet Service Provider (ISP), Network Access Provider (NAP), and Closed Telecommunications Network (JARTUP).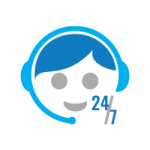 24/7 Network Monitor
Customer service and network control with 24x7x365 availability.
Contact Us
please contact us for more information
---